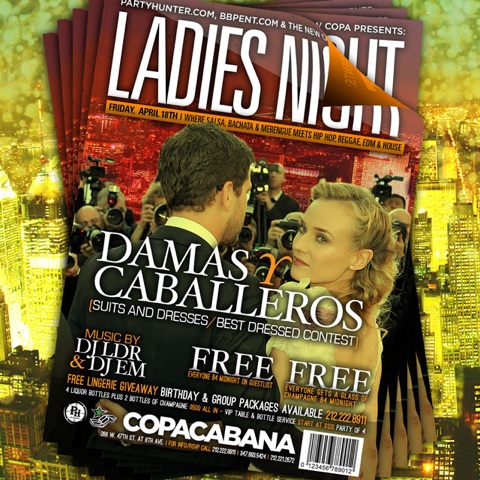 FRIDAY, APRIL 18th, 2014
"LADIES NIGHT" @ COPACABANA
Friday, April 18th, it's a special Ladies Night edition 'Damas y Caballeros' so throw on your best suit or dress & head over to Copacabana for some drinks, dancing, and a Best Dressed contest. DJ E.M. takes over with some mainstream, hip-hop, reggae, house, EDM, latin, & more. Everyone Free til 12am on the DJ E.M. Guest List or the Lower Deck Productions Guest List. Drink Specials and so much more....